Too Fabric is one of the best custom T-shirt factories for your brand. Our high-quality production offers the quickest and most straightforward method to construct or elevate your brand.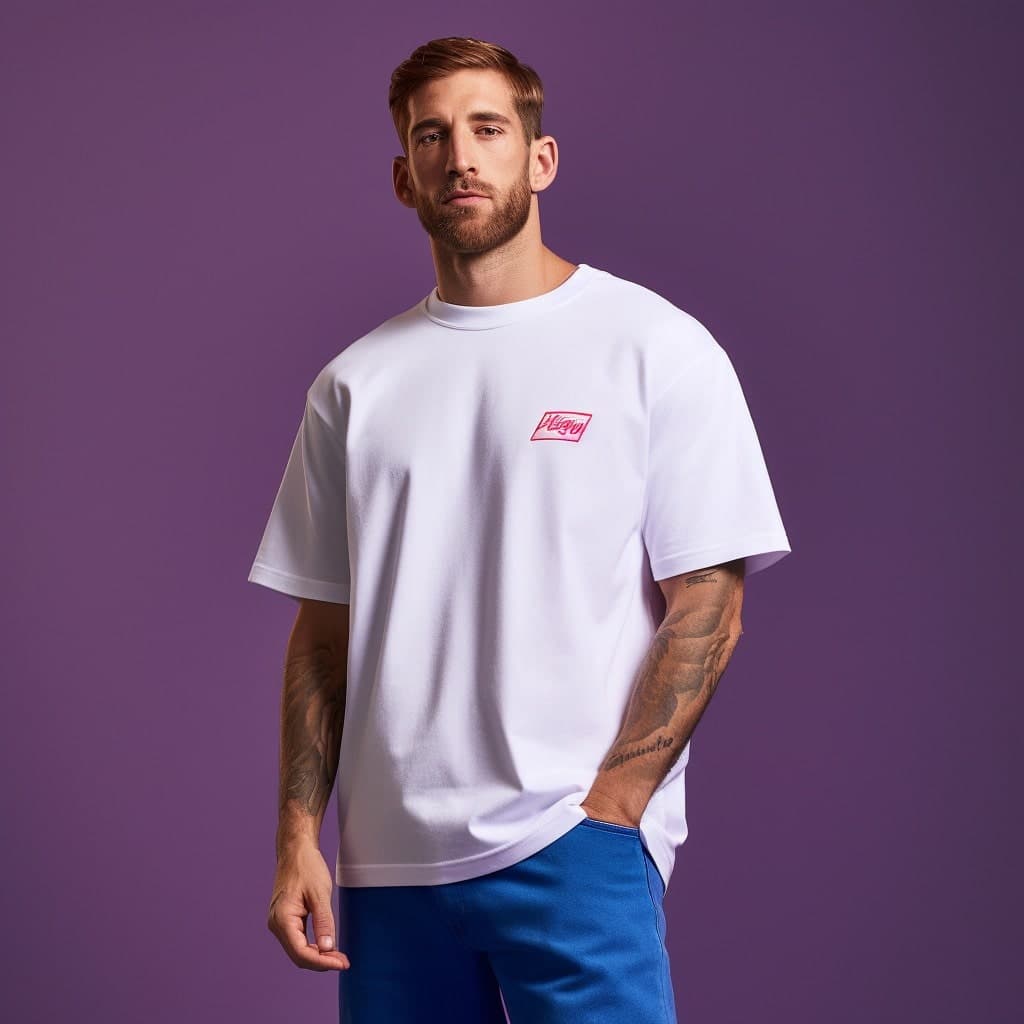 Introduction to Custom T-shirt Factories
Custom T-shirt manufacturing is a booming business, with T-shirt factories sprouting up all over the world. For those aspiring to break into the fashion industry, there is no better place to start than with custom-made T-shirts. T-shirt factories offer affordable and easily customizable T-shirts that can be sold at a price point that almost anyone can afford.
T-shirt factories provide endless possibilities for customizing a T-shirt. Whether you want a unique design or logo printed on your shirts or want to create something special for yourself or as a gift for someone else, you can achieve it all with their custom T-shirt manufacturing services.
To ensure successful custom T-shirt manufacturing, working with the right company like a T-shirt factory is crucial. It is essential to make sure that the T-shirt factory you choose has experience in the industry and comprehends precisely what you need from them to obtain the best results possible for your product. This requires researching various T-shirt factories and obtaining quotes from each one before deciding who will handle your custom T-shirt manufacturing needs.
Why You Should Work with Custom T-shirt Factories
If you are looking to grow your clothing brand, build a loyal customer base, and establish a presence in the fashion industry with T-shirts, collaborating with a reliable T-shirt factory is crucial. With so many T-shirt factories out there, it can be a time-consuming and tedious process to find the right one.
Outsourcing your manufacturing is one of the most significant decisions you will make when producing clothing for your brand. By working with a custom T-shirt factory, you can take advantage of numerous benefits that will aid in the creation of successful products and the development of a devoted customer base.
High-Quality T-Shirts vs. Promotional T-Shirts
Premium T-shirts focus on delivering a superior wearing experience. Often made from top-notch materials like fine cotton, modal, or unique blends, they provide unmatched softness and resilience. These T-shirts are built to last, both in fabric strength and fashion significance. Makers of premium T-shirts meticulously examine details such as stitch uniformity, fabric density, and print clarity. They stand out not just as clothing but as fashion statements. Purchasing a premium T-shirt means investing in comfort, elegance, and longevity.
Conversely, promotional T-shirts are designed mainly as marketing assets. Typically ordered in bulk for occasions, product introductions, or business freebies, their main goal is to achieve brand visibility and recall rather than enduring wear. Even though they can be cozy and stylish, promotional t-shirts may not have the same material excellence or detail focus as their premium peers. Their purpose is to act as mobile billboards, disseminating a message or endorsing a brand, product, or occasion.
High-Quality T-Shirts for Fashion Brands
In the multifaceted world of fashion, a brand's identity is not solely based on its designs but also on the artistry and technique involved in its creation. T-shirts, a cornerstone of casual attire, play a pivotal role in this tale. When the production of these garments is entrusted to adept T-shirt factories, it can significantly uplift a fashion brand's prestige. Let's dive deeper into why collaborating with proficient T-shirt factories is essential for fashion brands.
In the bustling world of fashion, the distinguishing factor between brands often lies in the caliber of their products. T-shirt factories, renowned for their craftsmanship, offer brands a competitive advantage, ensuring each piece is of the highest quality. By highlighting this top-tier craftsmanship in their marketing stories, brands can set themselves apart. This unwavering dedication to excellence appeals to both existing consumers and potential customers, elevating the brand's standing.
In today's digitally-driven era, consumer feedback can make or break a brand's reputation. T-shirts crafted by skilled factories can garner rave reviews, while a subpar product might face scrutiny. Collaborating with elite T-shirt factories allows fashion brands to consistently receive accolades, shaping a favorable public image. Such partnerships underscore a brand's commitment to excellence, fortifying its reputation in both digital and traditional realms.
Reduced Returns and Exchanges
T-shirts produced by skilled factories stand out for their uniformity in design and quality. This attention to detail minimizes issues such as sizing discrepancies, color variations, or fabric flaws. Fewer product concerns lead to reduced returns, shielding brands from logistical hassles and potential image damage. Aligning with trustworthy factories optimizes operations and heightens customer contentment.
Sustainability and Ethical Fashion
Modern consumers increasingly gravitate towards eco-conscious brands. Numerous T-shirt factories now prioritize sustainable methods, ethically sourcing materials and minimizing waste. By partnering with these factories, fashion brands project a message of environmental responsibility. This not only results in eco-friendly apparel but also amplifies the brand's image among consumers who value sustainable practices.
Promotional T-Shirts for Business Events
Promotional T-shirts, meticulously and artfully crafted by leading T-shirt factories, stand out not just as a branding tool but also as a reflection of a company's values. They seamlessly merge aesthetics and utility, acting as both trendy wearables and potent brand ambassadors. Whether displayed at trade fairs, product debuts, or corporate workshops, these T-shirts amplify brand awareness and forge lasting impressions. Let's delve deeper into why commissioning promotional T-shirts from factories is crucial for resonant business events.
Instant Brand Recognition
Elite T-shirt factories possess the know-how of creating impactful branding. Amidst the vibrant milieu of banners, electronic visuals, and interactive stalls, a T-shirt adorned with the company's signature logo and colors becomes a beacon. It stands as a powerful testament to the brand's presence, magnetizing attendees. This not only anchors your brand within the event's ambiance but also underscores its unique persona, fostering deeper connections.
Each promotional T-shirt donned becomes a living narrative of the brand's ethos. With designs envisioned by insightful T-shirt factories, these wearables transition from mere textiles to storytellers of a brand's journey. As event-goers become brand ambassadors, the influence of this roving promotion extends exponentially. From the event venue to everyday settings thereafter, these T-shirts act as persistent brand echoes, keeping the company's message vibrant and resonant.
Collaborating with adept T-shirt factories for cohesive promotional apparel achieves a twofold objective. Beyond reinforcing visual branding, it weaves the team together in a consistent fashion tapestry. This unified appearance projects a team that's synchronized in its mission and deliberate in its demeanor. It conveys a communal ethos, making the team more accessible and fostering more meaningful interactions with participants.
Partnering with seasoned T-shirt factories offers both financial and branding advantages. The relatively humble expenditure on T-shirt production, particularly for large-scale orders, is often more economical than other fleeting promotional ventures. However, the durability and reach of these T-shirts guarantee ongoing brand visibility. They epitomize the principle of cost-effective advertising, delivering sustained returns on a singular investment.
T-shirt Factories Lead to Success for Custom T-shirt Manufacturing
When you think of the top T-shirt fashion brands, what comes to mind? A standout logo, eye-catching designs, and unique artwork are all important, but the most crucial factor is quality. Without high-quality fabric and manufacturing, even the most impressive designs will fall short.
If you're not handling the manufacturing process yourself, it's crucial to partner with a reliable and reputable T-shirt factory. Poor quality is a common reason why clothing brands fail, so it's essential to be selective about who you trust to create your custom T-shirts. Choose a T-shirt factory that prioritizes quality to ensure your brand's success.
Custom T-shirt Factories Are Efficient
When it comes to your custom T-shirt operations, enlisting the help of a trusted T-shirt factory is essential for both production efficiency and cost-effectiveness. While it may be tempting to set up your own manufacturing operation in the long run, the initial investment and workforce needed can be overwhelming for smaller brands.
By partnering with reliable T-shirt factories, you can have your garments produced at affordable prices without the headache of sourcing materials or deciding on the right technology to use for your designs. As a growing fashion brand, your focus should be on marketing and building your brand's reputation, not on production logistics.
Working with the right T-shirt factories can free up time and funds for investing in creativity, allowing you to focus on what really matters—your brand's success.
Custom T-shirt Factories Are Flexible
When searching for a T-shirt factory to partner with, it's important to consider the range of options they provide in terms of design application, materials, and other clothing items. Opting for a subpar T-shirt manufacturer with high minimum order requirements can result in a surplus of products made in a single style, making it harder to sell or potentially clashing with your designs.
A quality T-shirt factory should offer a variety of custom T-shirt printing options, such as embroidery, screen printing, transfer printing, and more. This allows you to experiment with different designs and create a range of products at different pricing levels, from entry-level to high-end. By working with a versatile T-shirt factory, you can maximize your design options and create a range of products that fit your brand's aesthetic and target audience.
The textile industry commonly uses GSM as an abbreviation for grams per square meter (g/m2), which is a measure of a fabric's thickness and durability. Fabrics with a higher GSM are generally thicker and more durable.
For hot weather, it is advisable to choose lightweight fabrics such as those with 160 or 180 GSM. Meanwhile, heavyweight fabrics with 200 or 280 GSM are popular for use all year round.
As you search for a T-shirt factory to partner with, consider their ability to work with a wide range of colors in addition to their variety of design application techniques. Some T-shirt factories have a set color chart that they work with, but a high-quality factory will be willing to accommodate your color choices even if they are not included in their preferred options.
T-shirt factories generally have a specific minimum order quantity based on their production line. Single Jersey (100% cotton) is the best-selling fabric in terms of comfort and feel.
160 g/m2: The minimum order quantity (MOQ) is 100 pieces for the colors in the color chart. Please click 

here

 to see the color chart. The MOQ for Pantone-colored fabrics is 1000 pcs per fabric color.

180 g/m2: The MOQ for black, white, cream, red, and navy blue is 100 pcs per style and fabric color. The MOQ for Pantone-colored fabrics is 1000 pcs per fabric color.
200 g/m2: The MOQ for black, white, cream, red, and navy blue is 100 pcs per style and fabric color. The MOQ for Pantone-colored fabrics is 1000 pcs per fabric color.
280 g/m2: The MOQ for black, white, and cream is 100 pcs per style and fabric color. The MOQ for Pantone-colored fabrics is 1000 pcs per fabric color.
Custom T-shirt factories have a variety of printing options available to cater to the requirements of their clients. Some of the most popular printing methods utilized for T-shirts include screen printing, embroidery, direct-to-garment (DTG) printing, and transfer printing. Each technique has its own advantages and is suitable for different types of fabrics and designs.
Embroidery is a classic method that directly stitches the design onto the T-shirt, creating a premium look and feel that is durable and long-lasting. This technique is commonly used for logos, monograms, or text designs.
Screen printing is a versatile method that can produce vivid colors and intricate designs with sharp edges. It involves creating a stencil of the design and then using a mesh screen to apply the ink onto the T-shirt. Screen printing is an ideal option for bulk orders and is compatible with a wide range of fabrics.
Transfer printing is a printing process that involves printing the design onto transfer paper and then transferring the design onto the T-shirt using heat. It is suitable for producing designs with many colors or gradients and is appropriate for smaller quantities.
Direct-to-garment (DTG) printing uses a specialized inkjet printer to apply the design directly onto the T-shirt. This technique is great for producing highly detailed designs with many colors or gradients and can be used on various fabrics. However, due to its higher cost, it is best suited for smaller orders.
With a variety of printing options available, T-shirt factories can offer numerous design choices to their clients. It is crucial to consider the type of design and fabric when choosing a printing method to ensure the best outcome for the project.
Custom T-shirt factories require the following measurements to create regular and oversized patterns:
A– Chest
B– Hem width
C– Height from shoulder
D– Sleeve length
E– Sleeve opening
F– Shoulder to shoulder
G– Neck opening
H– Biceps
J– Rib height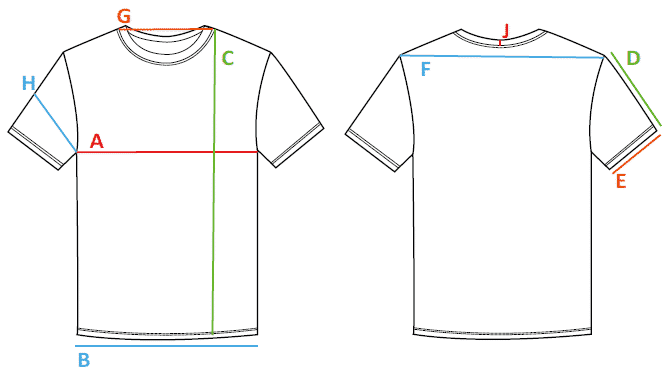 T-shirt Factories Are Experienced About the Process
If your small business is looking to enter the world of fashion, you may have great ideas for designs and logos, but not know much about designing and producing clothes. In such cases, working with a T-shirt factory that can provide design samples based on your needs and requests can be helpful.
Collaborating with a T-shirt factory in designing and producing your product is crucial to ensure its quality. By providing design samples and visuals, the manufacturer can better understand your needs and preferences, leading to a clearer picture of the final product. A productive dialogue between you and the T-shirt factory can help you fine-tune your concept and achieve your desired outcome. This approach can help you meet the high standards required to achieve success in the fashion industry.
A proficient T-shirt factory can be of great assistance in not only the technical aspects of garment design before printing, but also in developing your visual design concepts. At times, you may have a general sense of the vibe or style you want to convey, but lack clarity on how to bring it to life. By collaborating with a seasoned T-shirt manufacturer, you can gain a better understanding of the types of prints and designs that align with your brand vision.
Sustainable T-shirt Factories Use Quality Materials & Staff
High Standards of Materials
The success of a clothing brand relies on the quality of materials used, and a great team of a T-shirt factory can ensure that. Comfort and durability are crucial for the success of custom T-shirts. These T-shirts can be made from various fabrics like 100% cotton, organic cotton, or polyester. It's important to know that you're getting the best quality of each material when choosing among them.
In addition to quality materials, sustainable production is also crucial. OEKO-TEX and GOTS certifications are widely used to promote sustainable production and reduce environmental impacts while also promoting ethical labor practices in T-shirt factories.
OEKO-TEX is a globally recognized certification that guarantees that harmful substances are not used in production, and regular testing is conducted for compliance. This certification covers various textile products, providing customers with peace of mind knowing that they are buying environmentally friendly products.
GOTS (Global Organic Textile Standard), on the other hand, is a certification that requires compliance with environmental and social standards, from raw materials to production and labeling. It promotes the use of organic fibers, safe working conditions, fair wages, and ethical labor practices while requiring strict wastewater treatment regulations to minimize environmental impact. These certifications are essential benchmarks for T-shirt factories and consumers seeking quality, sustainable, and safe products.
When working with a T-shirt factory, it is important to ensure that the staff is highly skilled and the working conditions are good. Unfortunately, some Western businesses outsource to factories that operate sweatshops, producing cheap, mass-produced, and low-quality products. Choosing a factory with good working conditions is not only a moral imperative but also a guarantee of higher quality products.
Knowing that the team producing your T-shirts works in good conditions can give you greater confidence in the final product you receive.
Consider Turkish T-shirt Factories
Turkish clothing is a favorite of apparel outsourcers throughout Europe due to its high standard. There are many reasons why Turkey is taking the fashion industry by storm, including:
Access to Fabrics: Turkey is among the top 10 producers of polyester and wool in the world and is also the 7th largest producer of inexpensive cotton. This makes them a great exporter of both raw fabric materials and pre-manufactured garments.
Skilled Workforce: Turkey is full of highly skilled workers known for working for long stretches to meet demand. While there are sweatshops in the country, there are also hundreds of reputable T-shirt factories with good working conditions.
Cost-Effective Workforce: Turkish companies can afford to pay their employees less than western companies while still providing them with a reasonable living wage. This means that garment production costs are massively reduced when outsourced to the country.
By outsourcing your custom T-shirt business to Turkey, you can get a high standard of product, with some of the best materials available, for a fraction of what you might spend in the EU.
How to Find a Perfect T-shirt Factory?
If you're looking for a manufacturer to bring your T-shirt brand concepts to life, why not consider working with Too Fabric, a Turkish T-shirt factory? We prioritize flexibility, quality results, and high working standards for our staff.
At Too Fabric, we understand the importance of creating high-quality T-shirts. We use durable fabrics and vibrant, long-lasting colors that won't fade. Advanced printing techniques ensure that your designs are accurately represented, and won't crack or peel over time. We also conduct rigorous inspections before shipping to ensure top-notch products every time.
In addition to producing custom T-shirts, we also manufacture a wide range of other garments such as sweatshirts, hoodies, sweatpants, polo shirts, jackets, cargo pants, shorts, aprons, towels, and more, making us a one-stop shop for all your apparel needs.
To learn more and get a quote, contact us now!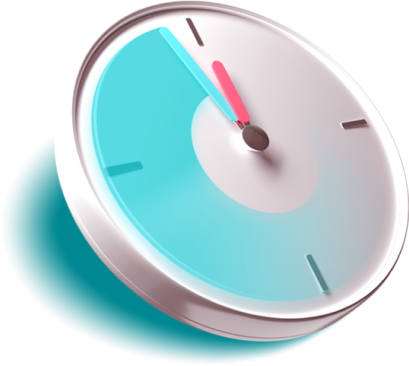 Average Reply Time: 1 Hour
We reply to our clients in just 1 hour during working hours.
The fastest and easiest way to create your project!