Custom T-shirt Production
Too Fabric offers custom T-shirt production for your brand. We are the fastest and easiest way to build or promote your brand through high-quality manufacturing.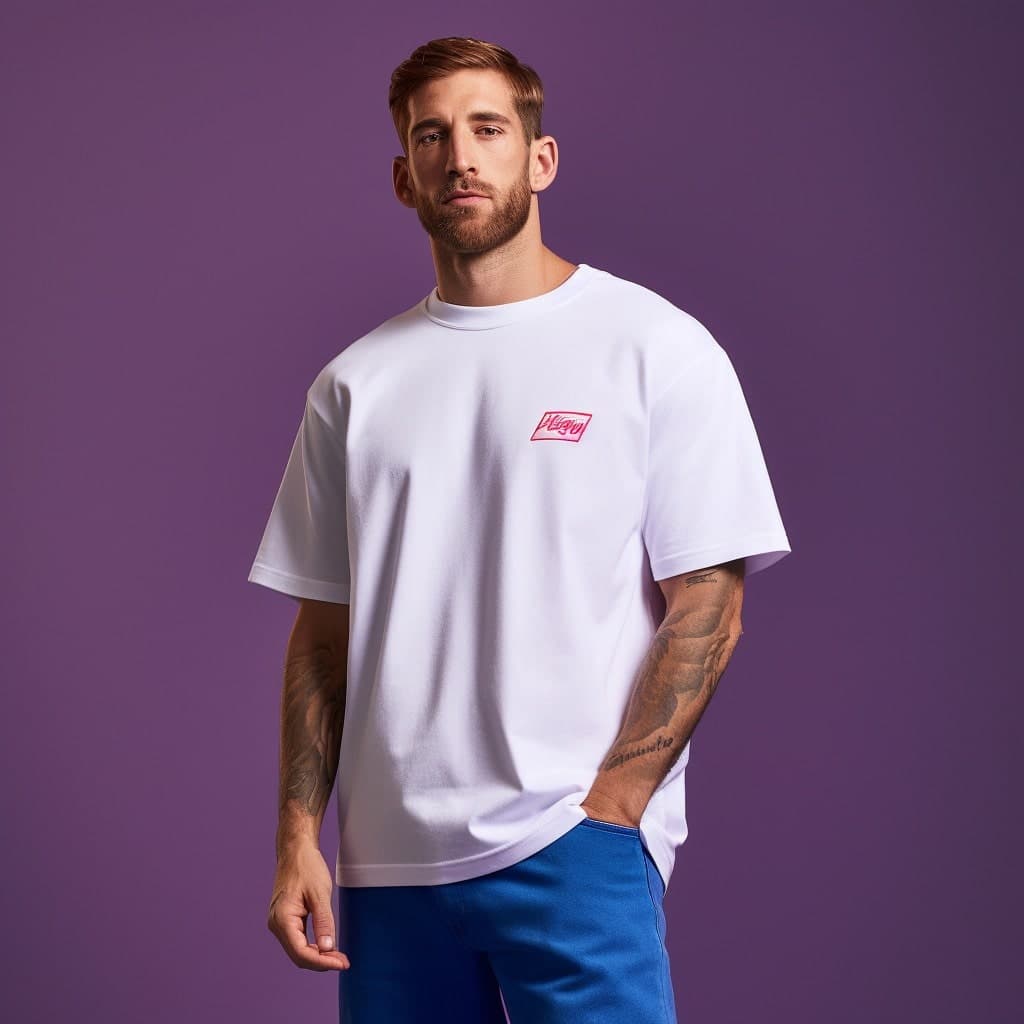 Introduction to Custom T-shirt Production
T-shirt production on a custom basis is a thriving business, providing a fantastic opportunity for anyone seeking to establish themselves within the fashion industry. Custom-made T-shirts are an affordable and easily customizable product, with a price point that is within reach for almost everyone.
The possibilities for personalizing a T-shirt are boundless. Whether you require a unique design or logo printed onto your shirts, or wish to create something exceptional for yourself or as a gift, a T-shirt producer that specializes in customization can fulfill your requirements.
The key to a prosperous T-shirt production process is selecting the right company to work with. It is crucial to choose a producer with industry experience who comprehends precisely what you require to achieve the best possible results for your product. This entails investigating various companies and requesting quotes from each one before finalizing any decisions regarding who will undertake your work.
Why You Should Work with a Custom T-shirt Producer
If you're looking to grow your clothing brand, gain some loyal customers, and make a name for yourself in the fashion industry with some stylish T-shirts, then you definitely want to team up with a T-shirt producer that you can rely on! We know it can be tough to navigate through all the different T-shirt producers out there, and it's totally understandable if you're feeling a little lost or overwhelmed.
When it comes to producing clothing for your brand, choosing where to outsource your production is a pretty big deal. That's why we recommend working with a company that specializes in custom T-shirt production. By doing so, you'll have access to a ton of benefits and advantages that can help you create some amazing products and establish a loyal customer base.
Custom T-shirt Production Breed Success
Have you ever thought about what makes a top fashion brand in the realm of T-shirts stand out? You're probably thinking of an iconic logo and attractive, creative pieces of artwork, right? Well, the most important thing all top brands have in common is the quality of their product.
Having a great logo or design is meaningless if it's printed on a low-quality piece of fabric that scratches off in a matter of months. That's why it's crucial to work with a high-quality custom clothing producer for T-shirt production. Lack of quality is one of the most common reasons why clothing brands fail, so it's essential to be picky about who you trust with the production process, especially when it comes to your custom T-shirts.
Custom T-shirt Production is Efficient
Enlisting the help of a trusted T-shirt producer is not only important for ensuring high-quality products, but it can also boost your efficiency and reduce your costs. Setting up your own T-shirt production operation can be costly and time-consuming, especially for smaller brands. By working with a reliable T-shirt producer, you can have your garments made at affordable prices, without the headache of sourcing materials or figuring out the production process.
As a growing fashion brand, your focus should be on marketing and building your brand, not on the logistics of T-shirt production. By partnering with the right custom clothing producers, you can free up your time and funds for investments in creativity, while leaving the production process to the experts. Trust us, it's worth it!
Custom T-shirt Production Provides Options
When you're on the hunt for a T-shirt producer to team up with, one of the crucial things to keep in mind is the range of options they offer. You don't want to end up with a producer who only makes one style of T-shirt, especially if their minimum order level is high. This can make it harder to sell your products and might not mesh well with your unique designs.
To get the most out of your T-shirt production, you'll want a producer who can offer you a variety of design application options, materials, and other clothing items. With custom T-shirt printing techniques like embroidery, screen printing, transfer printing, and more, you can try out different designs for your shirts and create different pricing levels within your collection. This gives you the flexibility to offer both affordable and upscale products to your customers.
GSM stands for Grams per Square Meter (g/m2 ), which measures the weight of the fabric per unit area. This measurement is crucial in determining a fabric's thickness and durability. Fabrics with higher GSM are generally thicker and more durable, which makes them suitable for long-lasting T-shirts.
When it comes to selecting the right GSM for your T-shirts, it's important to consider the weather conditions. For hot weather, lighter weight fabrics such as 160 and 180 g/m2 are recommended to keep you comfortable and cool. On the other hand, for all-year-round T-shirts, heavier fabrics such as 200 and 280 g/m2 are widely preferred due to their durability and warmth. So, make sure to choose the right GSM for your T-shirts depending on your needs!
Along with the variety of design application techniques, you need to look at the producer's capacity to work with colors. Many T-shirt producers have a color chart of colors that they can work with more readily, with some companies plainly unable to deviate from it. A good producer will always work to accommodate your color choices, even if they aren't aligned with their preferred color chart.
Custom T-shirt producers have a specific minimum order quantity based on their production line. Single Jersey (100% cotton) is the best-selling fabric in terms of comfort and feel.
160 g/m2: The minimum order quantity (MOQ) is 100 pieces for the colors in the color chart. Please click 

here

 to see the color chart. The MOQ for Pantone-colored fabrics is 1000 pcs per fabric color.

180 g/m2: The MOQ for black, white, cream, red, and navy blue is 100 pcs per style and fabric color. The MOQ for Pantone-colored fabrics is 1000 pcs per fabric color.
200 g/m2: The MOQ for black, white, cream, red, and navy blue is 100 pcs per style and fabric color. The MOQ for Pantone-colored fabrics is 1000 pcs per fabric color.
280 g/m2: The MOQ for black, white, and cream is 100 pcs per style and fabric color. The MOQ for Pantone-colored fabrics is 1000 pcs per fabric color.
Custom T-shirt producers are equipped with a range of printing options to meet the needs of their customers. These printing techniques, such as embroidery, screen printing, heat press, and direct-to-garment (DTG) printing, each have their own unique advantages and are suitable for different types of designs and fabrics.
Embroidery is a traditional technique that results in a high-quality, long-lasting design by stitching directly onto the T-shirt. This technique is great for creating logos, monograms, or text designs and provides a premium look and feel.
Screen printing is a versatile technique that produces vibrant colors and intricate designs with sharp edges. It involves creating a stencil of the design and then applying ink through a mesh screen onto the T-shirt. Screen printing is perfect for large orders and can be used on a wide range of fabrics.
Transfer printing is another printing method that involves printing the design onto transfer paper and using heat to transfer it onto the T-shirt. This method is ideal for creating designs with many colors or gradients and is suitable for smaller quantities.
Direct-to-garment (DTG) printing uses a specialized inkjet printer to apply the design directly onto the T-shirt. This technique is perfect for highly detailed designs with many colors or gradients and can be used on a variety of fabrics. However, it is best suited for smaller orders due to its higher cost.
With a variety of printing options available, custom T-shirt producers can provide their customers with a vast array of design choices. To ensure the best results for your project, it's important to consider the type of design and fabric when selecting a printing technique.
Here are some important measurements that you'll need for regular and oversized T-shirt production:
A– Chest
B– Hem width
C– Height from shoulder
D– Sleeve length
E– Sleeve opening
F– Shoulder to shoulder
G– Neck opening
H– Biceps
J– Rib height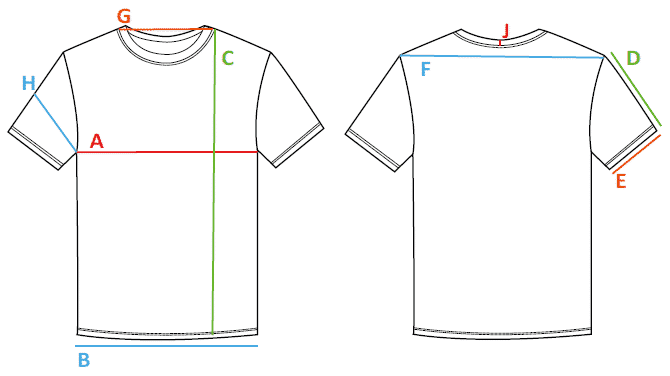 T-shirt Producers Are Helpful Throughout the Process
As a small business owner venturing into the fashion industry, you may have a great vision for your designs and logos but may lack the knowledge on the technical aspects of clothing design and production. If you find yourself in this situation, it's important to partner with a company that can assist you by creating design samples that align with your requirements and specifications. They can provide valuable guidance and support throughout the process, helping you bring your ideas to life.
Having a visual representation of your product through design samples can be incredibly helpful in creating a high-quality end product for your customers. Collaborating with your T-shirt producer to refine your design through a constructive back-and-forth process can ensure that you are completely satisfied with the final product. This attention to detail and dedication to excellence is crucial in achieving success in the fashion industry.
When it comes to creating the perfect T-shirts for your brand, a top-notch T-shirt producer can be a valuable asset. They can help you not only with the technical aspects of designing high-quality garments, but also with developing your visual design concepts. If you have a certain vibe or style in mind, but you're not quite sure how to translate it into a finished design, an experienced T-shirt production company can work with you to clarify your ideas and bring your vision to life. With their help, you can create stunning prints and designs that truly capture the essence of your brand.
Sustainable T-shirt Production With Quality Materials & Staff
High Standards of Materials
Creating a successful clothing brand requires a commitment to quality, and this cannot be achieved without a great team using the best materials available. When it comes to custom T-shirts, comfort and durability are crucial elements that contribute to the success of a brand. Your T-shirt producer should offer a variety of fabric options such as 100% cotton, organic cotton, and polyester, among others, while ensuring that each material is of the highest quality.
In addition to quality, it's essential to consider sustainability in T-shirt production. Sustainable production systems aim to reduce environmental impacts, minimize waste, and promote ethical labor practices. One way to ensure sustainability is to look for certifications such as OEKO-TEX and GOTS, which are widely recognized as symbols of sustainable production.
OEKO-TEX is a certification that ensures that the textiles and materials used in t-shirt production are free from harmful substances and regularly tested for compliance. This certification is globally recognized as a reliable indicator of sustainable and safe production methods in the textile industry, giving customers peace of mind that the products they purchase are environmentally friendly. It covers a variety of textile products, including clothing, bedding, and home decor, making it an essential benchmark for businesses and consumers alike.
GOTS (Global Organic Textile Standard) is a certification that requires compliance with a set of environmental and social standards for textile and apparel production, from raw materials to labeling. This certification ensures that organic fibers are used in production, safe working conditions are maintained, and no hazardous chemicals are used. It also promotes ethical labor practices and fair wages for workers in the textile and apparel industry. Moreover, GOTS certification requires companies to follow strict wastewater treatment regulations to minimize the environmental impact of production.
It's important to feel assured that the team producing your T-shirts is not only highly skilled, but also working under good conditions. Unfortunately, some T-shirt producers that Western businesses outsource to may use sweatshops, which is not only morally questionable, but can also result in cheap, mass-produced, and generally low-quality products.
By choosing a T-shirt producer with good working conditions for their team, you can have more confidence in the quality of the finished product that you'll receive.
Consider Turkish Clothing Production
Turkey has become a favorite of apparel outsourcers throughout Europe for good reason! The country offers a high standard of clothing production that is taking the fashion industry by storm. Here are some reasons why:
Access to Fabrics: Turkey is among the world's top 10 producers of both polyester and wool, and the 7th largest producer of affordable cotton. This makes them a great exporter of both raw fabric materials and pre-manufactured garments.
Skilled Workforce: Turkey boasts a highly skilled workforce that can work long hours to meet the demand. While there are sweatshops in the country, there are also many reputable production facilities with excellent working conditions.
Cost-Effective: Turkish companies can pay their employees less than western companies, while still providing them with a reasonable living wage. This translates to significantly reduced garment production costs when outsourced to the country.
Outsourcing your custom T-shirt production to Turkey means you can get a high standard of product made from some of the best materials available at a fraction of the cost you might spend in the EU.
How to Find a Perfect T-shirt Producer?
At Too Fabric, we would love to be your partner in bringing your brand concepts to life. As a Turkish business, we pride ourselves on our flexibility, quality of results, and the high working standards of our staff.
We believe that quality is key, which is why we go above and beyond to provide our customers with the highest quality T-shirts made with durable fabrics and featuring vibrant, long-lasting colors. Our advanced printing techniques ensure that your designs are accurately represented, and we take great care in inspecting each product before it is shipped to you.
But we don't just stop at T-shirts. We also produce a wide range of other garments, including sweatshirts, hoodies, sweatpants, polo shirts, jackets, cargo pants, shorts, aprons, towels, and much more. With our one-stop-shop approach, you can get all your garment needs met in one place.
So, if you're looking for a reliable and quality-driven T-shirt producer, look no further than Too Fabric. Get in touch with us now to get a quote and learn more about how we can help bring your brand to life.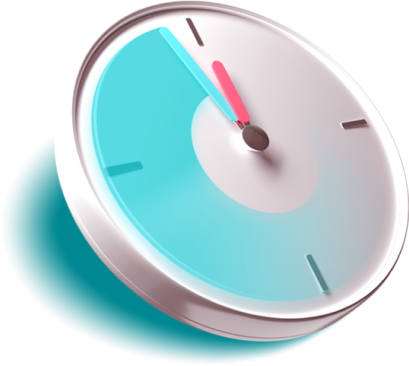 Average Reply Time: 1 Hour
We reply to our clients in just 1 hour during working hours.
The fastest and easiest way to create your project!